Dogs are man's best friends for many reasons. First, they provide companionship and security. They are also great with kids, and on top of that, they're super loyal! It's always relaxing to come home from a hard day's work welcomed by your furry friend wagging its tail happily upon seeing you. Such amazing animals deserve all the love, care, and attention in the world. In light of this, here are some of the best places to live in if you want the best for yourself and your dog.
Portland, Oregon
If there's a heaven on earth for your furry friend, it has to be Portland. You know how dogs love walks, right? Well, the city has no shortage of dog-friendly areas, from breathtaking beaches to lakes and winding trails. On top of that, there are many parks where you can chill with your dog or enjoy a game of fetch. Forest Park is known for its numerous trails that'll keep your pet occupied. Looking for some water action? Visit the Selwood Riverfront Park! Besides a robust outdoor setting, many restaurants also welcome pets. Some even have patios specifically for dogs! What more can you ask for?
Bellevue, Washington State
When it comes to dog-friendly cities, the list wouldn't be complete without Bellevue. This progressive city isn't only home to massive infrastructures but also to some of the most pet-friendly attractions in the west. Thanks to the abundance of parks, you'll find plenty of things to do with a dog in Bellevue. A popular site among locals is the Marymoor Off-Leash Dog Park — with over 40 acres of off-leash area, your dog will never have enough of the freedom and fun! You can also participate in the Metrodemic event, where both owners and dogs work together to save lives from a pandemic! (It's a game, of course). Be sure to prepare some treats and snacks, though. It's great for keeping the party going!
San Diego, California
Boasting more than 100 parks, San Diego has been very public about its residents' love for dogs. On your first visit, be sure to drop by Pier Cafe. This unique restaurant seated by the sea offers a spacious outdoor patio where you and your dog can enjoy your meals watching breathtaking views ocean views. But if you're looking for a place that caters explicitly to dogs, you can try heading over to Lazy Dog Restaurant and Bar. They serve choice menus for adorable canines, with the top picks being grilled hamburger patty and roasted chicken paired with brown rice! After getting your fill, you could always go to the beach and play chase with your dog.
Austin, Texas
Many people know Austin for its growing influence in the tech sector. However, there's more to the city than a bunch of tall buildings and massive companies. It also provides vast spaces with easy access to nature making it a great pet-friendly city. People from all walks of life are drawn to Austin because of its laid-back atmosphere that allows you to be yourself. And not only you! Dogs can enjoy the outdoors at dog parks, where they can run off-leash and interact with other people and pets. To start your adventure with a bang, head over to Zilker Park, where you'll find hordes of trees and a scenic view of the downtown lake. It's also worth heading to Lady Bird Lake for miles of hiking trails that will surely excite your dog! Being a dog in Austin means living the best life any four-legged canine can hope for!
Phoenix, Arizona
If you're looking for a place to spend your time with furry friends, look no further than Arizona's capital. The people's love for dogs in Phoenix is as warm as the Arizona weather. You and your pet are more than welcome here! Enjoy countless dog-friendly activities, discover parks and dine together in restaurants. A known venue is Papago Park near Scottsdale Road and McDowell. The sprawling desert landscape offers extensive space for both humans and dogs to roam around. Of course, you can take some shade under a palm tree and enjoy the subtle breezes around the lake. Enjoy some ball games with Fido at PetSmart Charities Park, or let them run wild at Echo Mountain Off Leash Arena! Be sure to bring some water and a poop litterbox for your pet.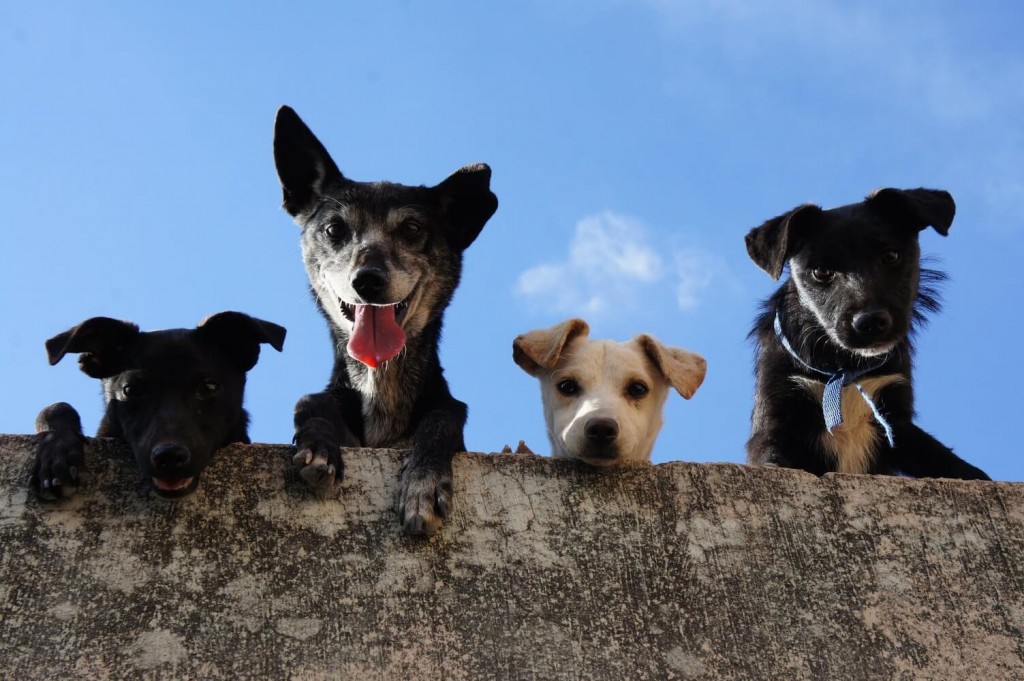 Living in a dog-friendly city is unarguable every dog owner's dream. To be surrounded by people who share the same love for these amazing canines gives you a sense of belonging. Make the most out of your stay!